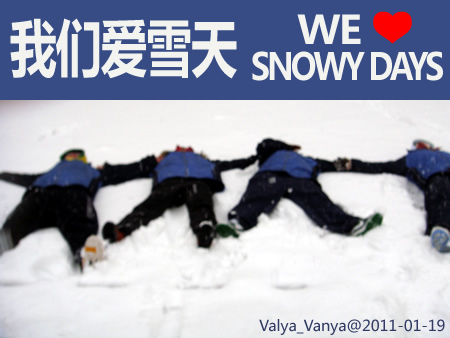 《问刘十九》_白居易

绿蚁新醅酒,
红泥小火炉。
晚来天欲雪,
能饮一杯无?


《To Liu Shijiu》_Bai Juyi(772-846)

The wine is newly-brewed rice wine
Fire is burning in the small red-mud stove
Sky turns dark, snow is coming
Would you like to have a drink with me?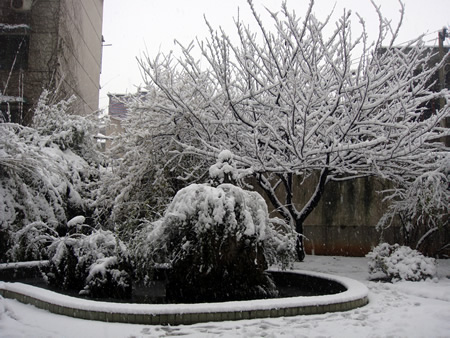 The Sakura and Lamei(a kind of plum flower) of our school. They are already covered by snow! >w<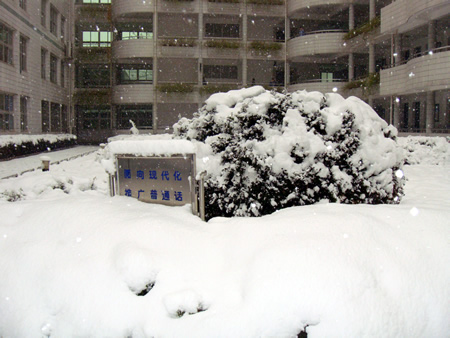 Heavy snow is rare in south China, especially like this. When I walked out and find my legs are sinking into thick snow, I...I was shocked. XD That untrue feeling, just like in the dream.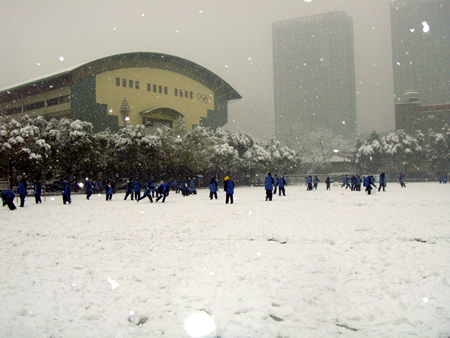 Snowball fight. XDDDDD
Snow Rabbit. 2011 is the year of rabbit! >w<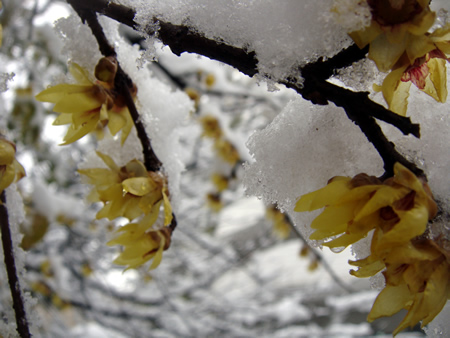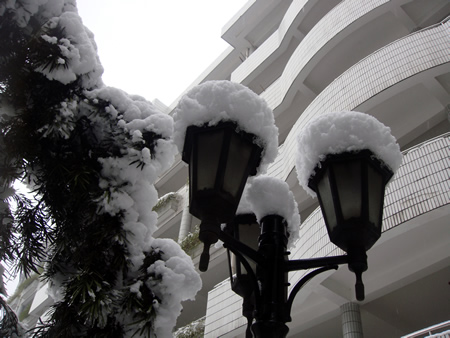 @темы: Diary